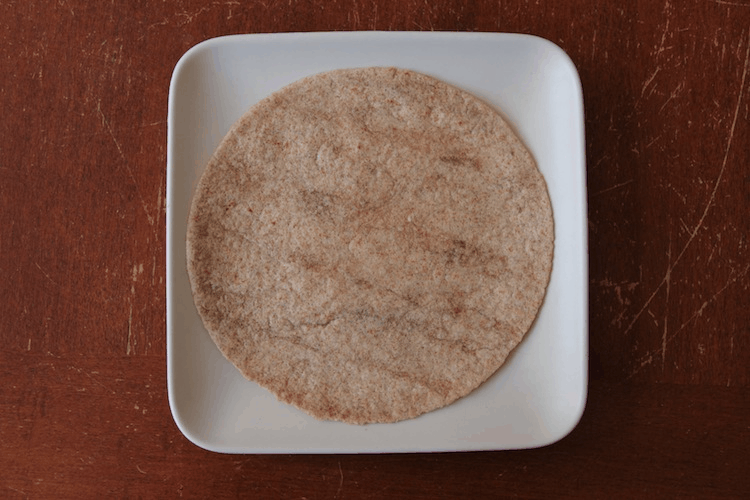 If you're looking for a protein-, fiber-rich snack, this roll up is a great option. Not only is it incredibly easy to make, it's packed with nutrients to help build up and actually sustain energy throughout the day. You can make it for a quick breakfast or wrap it up for an afternoon snack. There is a great mix of textures between the smooth almond butter and banana coupled with the crushed nuts and apple. The bee pollen takes the nutritional value of this snack to a whole other level–be sure to buy your bee pollen locally (farmers markets generally have bee pollen stands)–to reap all of the immune benefits. Here's what you need for a healthy banana & nut roll-up:
Ingredients
1 whole wheat tortilla
2 tbsp raw, almond butter
Crushed nuts (walnuts, almonds or pecans)
1/2 banana, sliced
4-5 thinly sliced apple sticks
Bee pollen
Honey, optional
Instructions
1. Spread almond butter on tortilla then top with crushed nuts, banana, bee pollen (+ optional honey drizzle for more sweetener), sliced banana and apple sticks
2. Fold in half and cut down the middle
3. Enjoy immediately or pack up for an on-the-go snack
Share this recipe with your friends!